Esthetics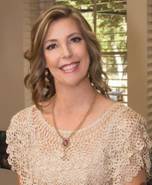 Dr. Lori loves the opportunity to balance the science of medicine with the art of esthetics.  She continues to do all consultations and procedures personally.  Touch ups will be complimentary as she develops the ideal customized dosage plan for each patient.  She also loves the opportunity to offer "one stop shopping", where she can help a patient keep their face looking young as well as do their well woman exam or treat their diabetes, high blood pressure, sinus infection or athletic injury.  Below is a list of our most popular esthetic services offered. Call for pricing and to inquire about additional esthetic services.


Dysport® and Botox®
Wrinkles aren't your style and the "frozen look" isn't either. For adults who want a natural look, there's Dysport, a prescription injection proven to help smooth the appearance of moderate to severe frown lines between the eyebrows without changing the look or movement of the rest of your face. Untreated muscles still work normally, so you can continue to express feelings naturally. It's the lines that are minimized, not your expressions.
Restylane® and Juvederm®
Used to add volume and fullness to the skin to correct moderate to severe facial wrinkles and folds, such as the lines from your nose to the corners of your mouth (nasolabial folds). Restylane may also be used for lip enhancement in patients over 21 years.
SkinPen®
SkinPen® is the only FDA-cleared microneedling device in the USA, and for good reason. Clinically proven safe and effective while being minimally invasive with little to no downtime, SkinPen® microneedling therapy helps drastically reduce the signs of aging, improve the appearance of acne scars, and rejuvenate your skin.
SkinPen® ProGenTMw/Platelet Rich Plasma (PRP)
SkinPen triggers the skin's remodeling process by creating thousands of tiny micro-injuries in the dermis, generating new collagen without causing the formation of scar tissue.  SkinPen® with PRP takes microneedling to a whole new level, as this treatment uses your own natural healing to create unprecedented brightness and beauty.
SKINFUSE® Post Procedure Protocol
As important as feeding the skin cells the right ingredients, equally important is introducing the nutrients at the appropriate time post-procedure. Formulated specifically for microneedling, Skinfuse® Post-Procedure Protocol by Bellus Medical delivers essential nutrients into skin cells to optimize the results of microneedling for 90 days and beyond.  Skinfuse omits ingredients with the potential to hinder the skin's remodeling process, further enhancing microneedling treatments.
Revanesse® VersaTM
For those who are looking to take control of the signs of aging, Revanesse® VersaTM is a multi-purpose dermal filler that leverages state of the art production methods, optimal ingredients and rigorous quality testing to provide remarkable results.
KYBELLA®
Used in adults to improve the appearance and profile of moderate to severe fat below the chin (submental fat), also called "double chin."
Contact Dr. Lori at tfmesthetics@tfmesthetics.com if you have any questions about services offered.
Visit us on our Facebook page to take advantage of monthly specials and discounts! https://www.facebook.com/TFEsthetics/